Widespread tooth loss can severely limit your quality of life. For patients looking to replace missing teeth, Dr. John P. Krueger provides implant-supported dentures at his Palm Harbor, FL-area office. Dental implants provide lasting, worry-free stability for restorations. Patients can bite into an apple, have a conversation, and smile confidently without the slightest concern of their prosthesis slipping. If you have been considering dentures to replace missing teeth, Dr. Krueger can determine if implant-supported dentures are right for you, and will oversee your life-changing treatment.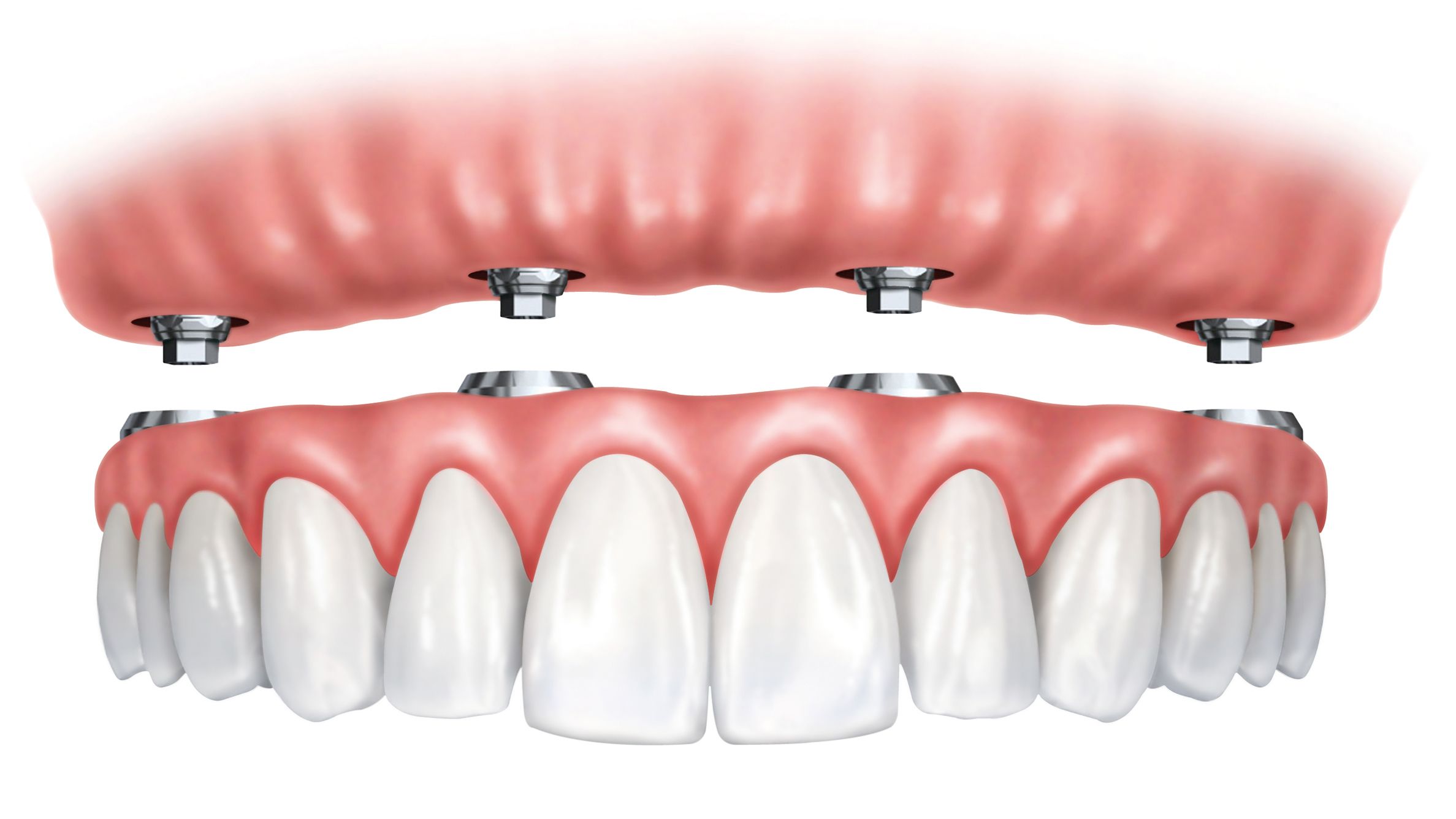 The Life-changing Benefits of Implant-supported Dentures
Implant-supported dentures offer patients a variety of significant benefits, including:
Prevention of Bone Atrophy - Dental implants are the only restorative treatment that can prevent the inevitable bone loss that occurs as a result of missing teeth.
Long-term Satisfaction - Because traditional dentures do not prevent bone atrophy, the jaw will continue to shrink and change over time, and dentures must be continually adjusted or replaced to maintain a proper fit. Implants help you retain jawbone tissue, and you can expect that your implant-supported dentures will require fewer, if any, adjustments.
Improved Enunciation - Patients who wear traditional dentures often find enunciation difficult. Implant-supported dentures, however, will not shift and alter the sounds of your speech. You can have complete confidence, knowing that your words will sound exactly how you intended.
Improved Chewing - Dental implants make it possible to take a big bite of a crisp, ripe apple, or savor a perfectly prepared steak without a second thought. You can enjoy a rich, varied diet you could not experience with more traditional restorations.
Improved Dental Hygiene - Implant-supported dentures fit much more securely, and prevent the accumulation of food and bacteria between the denture and the gums.
A Better Quality of Life - Implant-supported dentures can help you to stop feeling self-conscious about a compromised smile and ill-fitting dentures, enabling you to enjoy life to the fullest.
An Investment for Your Future
Implant-supported dentures can dramatically improve your quality of life. Although few insurance policies contribute to the cost of dental implants, and this solution takes does not provide immediate results, most patients find that having a stable, comfortable bite is well worth the time and expense. In addition, with proper care, dental implants can last the rest of your life, eliminating the need for further treatment.
Our office also offers various financing options to make this life-changing solution affordable on any budget. Dr. Krueger and his staff will work with you to find the best option to make dental implants a reality for you.
Many of our patients have discovered that implant-supported dentures have raised their quality of life to a new and exciting level.
Implant-supported Dentures Provide a Lifetime Solution
The small things that many of us take for granted, like chewing certain types of food, or speaking clearly and consistently, can create a great deal of insecurity for patients who struggle with the imperfections of traditional dentures. Many of our patients have discovered that implant-supported dentures have raised their quality of life to a new and exciting level. To find out if this solution is right for you, please contact Dr. Krueger and his team today.